Intruder Alarm Systems
(01246) 434349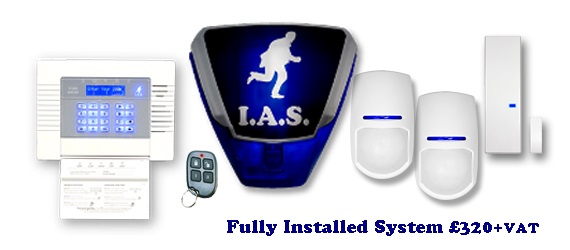 About Us
Formed in 1984 and gaining NSI approval in 1994 Intruder Alarm Systems have been at the leading edge of the electronic security industry from its earliest days, working with leading manufacturers to develop the standards we have today.
Intruder Alarm Systems are the premier local "NSI approved" installer, NSI approval means not only can you be sure the company meets the highest industry standards for engineering but this also carries forward into the administration and backup operations.
We pride ourselves on being an independent company where the owner is available 24hrs a day to answer your problems, where our years of on site experience ensure minimum disruption and where we know every customer by name.
All our staff are security screened to BS7858, police and CRB checked.
By never having less than two engineers available for emergency callouts and by working in or around Sheffield, Chesterfield, Rotherham and the Peak District, we're confident that when you need us most we will be with you straight away.
Intruder Alarm Systems is a trading name of Minder Security and Fire Limited.